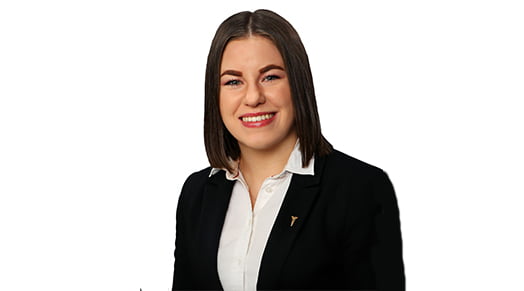 Storfors Erika
President, The Student Association at Svenska Handelshögskolan i Vasa r.f.
p.
People that have been in working already for a couple of year often return to school to lecture or tell us as student about their career path and how they have ended up where they are today. Since the first day at Hanken School of Economics everyone has pointed out the importance of contacts and networks. I've lost the count of how many times it has been pointed out. But at least about 100 times so far during my three years of studies.
I am not late to agree with these people about the importance but after hearing it so many times one might think that is this just a thing that you say. Maybe, maybe not. But I've taken the approach that I have my time of study life and I will try to make the most out of it. Who knows, someday I might actually benefit from participating in that one guest lecture at school or that one event where students from all of Vaasa's universities participated.
We all can make the decision of participating or not participating in things. If I hadn't taken on the challenge of becoming SSHV's president I would have never met Sweden's ambassador in Finland or Finland's ambassador in Sweden. If you don't dare to step out of your own comfort zone, then most likely you will stay there by yourself. It is not like someone just steps into it by accident.
I dare you to just for once step out into the unknown. Who knows, you might find something wonderful like a new best friend or a new job. If you don't like it out there, then you have at least tried and hopefully grown as a person. We as student associations and unions try to give you opportunities like this, don't take them for granted. And if you haven't found that specific event where you can challenge yourself then don't hesitate to do something about it.
I am eager to see what the future holds and whom of all I've met during these years I will meet. I am sure that our career paths will cross each other sooner or later. It doesn't matter if I meet them during bad or good times, I will however be forever grateful for meeting a familiar face. Use your time wisely and make sure to tie as many bonds as possible during your years studying to gather as many familiar faces as possible.