In addition to your free business school student membership you can opt for KylteriPlus extra service package for an annual fee of 25 euros per year, to extend your choice of services at any time of your studies.
How to benefit from KylteriPlus extra service package?
You can buy KylteriPlus service package in our Member Service. The package is paid at once and at one time. Please check your spam folder if you don't receive the KylteriPlus email after your payment.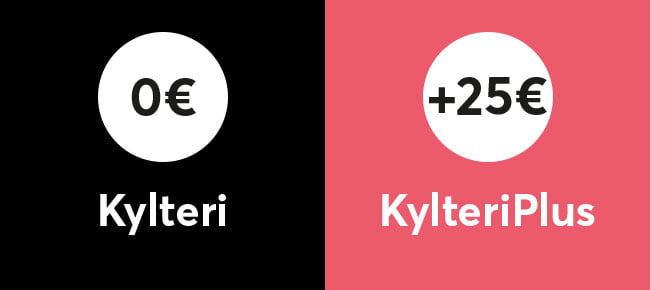 More information on KylteriPlus services and benefits
Personal career service
We offer you high-quality career advice in:
recognising your competence
drafting a winning application
finetuning your CV
coaching you for job interviews and supporting you in salary negotiations or in starting your thesis
Confidential discussions (face-to-face or over the phone) with our career coach help you find solutions to the direction of your career, job seeking and well-being at work. You can also use our other available tools to clarify your direction and to support you in your reflections.
Email us at ura@ekonomit.fi or book an appointment in the calendar.
Kauppalehti and Kauppalehti Optio + Fakta
You receive the digital version of Kauppalehti or the print version home delivered, and Kauppalehti Optio and Fakta from 2 September 2020 to 14 August 2021. (Value more than 500 euros).
Enlarged event offering
Events previously aimed at graduate members only have now been opened to students with KylteriPlus.
KylteriPlus opens up the possibility to participate in the events organised by The Finnish Business School Graduates and local business school graduates' affiliates already as a student, regardless of advancement of studies (excl. EkonomiEsimies training for managers and aspirant managers, please note that some training events involve a participation fee!)
You may participate in high quality training and events across Finland. You'll gain new insights and deepen your knowledge in different fields, and you'll be updated on the latest themes and trends. At the same time, you boost your skills, your job market value and expand your networks.
Also local business school graduates' affiliates organise hundreds of events to their members each year, including training, company visits, lectures and much more. In member events you'll get to know local business school graduates and students.
You can participate in the events at any location. Check our events offer in our events calendar, follow our social media channels and join in. Registrations are on a first come, first serve basis!
FastTrack mentoring
Career stories and tips of more experienced business school graduates are often valuable information when you are thinking about the direction of your career, development of your skills and finding more meaningful tasks.
As a KylteriPlus member you are entitled to a FastTrack mentor who provides you useful coaching in themes important to you. Just list your wishes as regards your mentor and our career coach will send you a list of available FastTrack mentors and further instructions. You can contact those mentors whom you find most suitable to your needs. Our FastTrack mentors are committed to one face-to-face meeting or a Skype/telephone call.
Professional liability and legal protection insurance for your protection, under certain conditions
If you end up in a dispute with your employer, please contact our lawyers. Disputes are primarily solved by negotiating and our lawyers help you in these negotiations.
If the negotiations do not lead to any resolution and you need to take your case to the court, you may use, under certain insurance conditions, the professional liability and legal protection insurance of The Finnish Business School Graduates. Employed graduate members and student associations' members with the KylteriPlus extra service package are covered by the insurance, in matters related to their own employment or public service employment relationship.
KylteriPlus benefits
personal career advice
Kauppalehti and Kauppalehti Optio + Fakta
enlarged event offering
professional liability and legal protection insurance
FastTrack mentoring
Ask more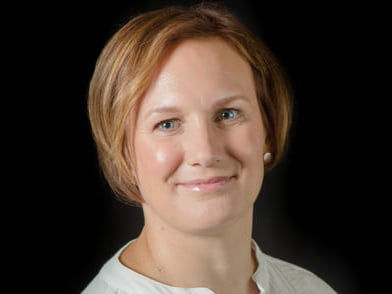 Grönholm Salla
Customer experience specialist
p. +358405159491