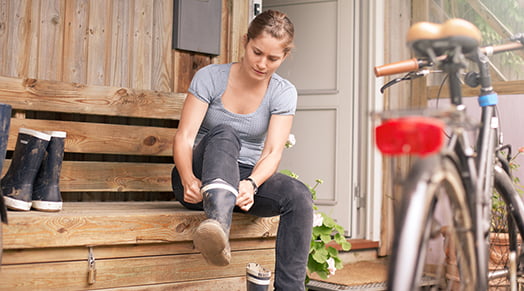 The layoffs caused by the coronavirus have overwhelmed unemployment funds and many Finns are having personal finance difficulties. As part of our partnership with Akava, Danske Bank is offering a layoff loan, i.e. financing for a temporary need at a reduced margin and without any origination fee, to existing customers who are members of a trade union affiliated to Akava.
As its name suggests, the Layoff loan is intended for Danske Bank customers for are temporarily suffering financially as a result of the coronavirus crisis and who are members of an Akava affiliate union. The loan, which may range from €2,000 to €15,000, is unsecured and the interest margin is 2.9% (normally 4.9-7.9%)*. The offer will continue on a temporary basis until the end of 2020.
By directing the Layoff loan at existing customers who have adequate ability to repay and who have managed their banking without reproach, Danske Bank aims to ensure that credit applications are processed quickly.
Danske Bank's Layoff loan
Danske Bank's benefit loan for members of Akava affiliates temporarily suffering financially from the coronavirus crisis who are existing customers of Danske Bank
Amount of loan €2,000–€15,000
Margin 2.90% (normally 4.9–7.9%)
Reference rate 12 mth Euribor
No origination fee
Invoicing fee €2.50 (norm. €4.50)
Loan period 1–5 years
The offer continues temporarily until the end of 2020