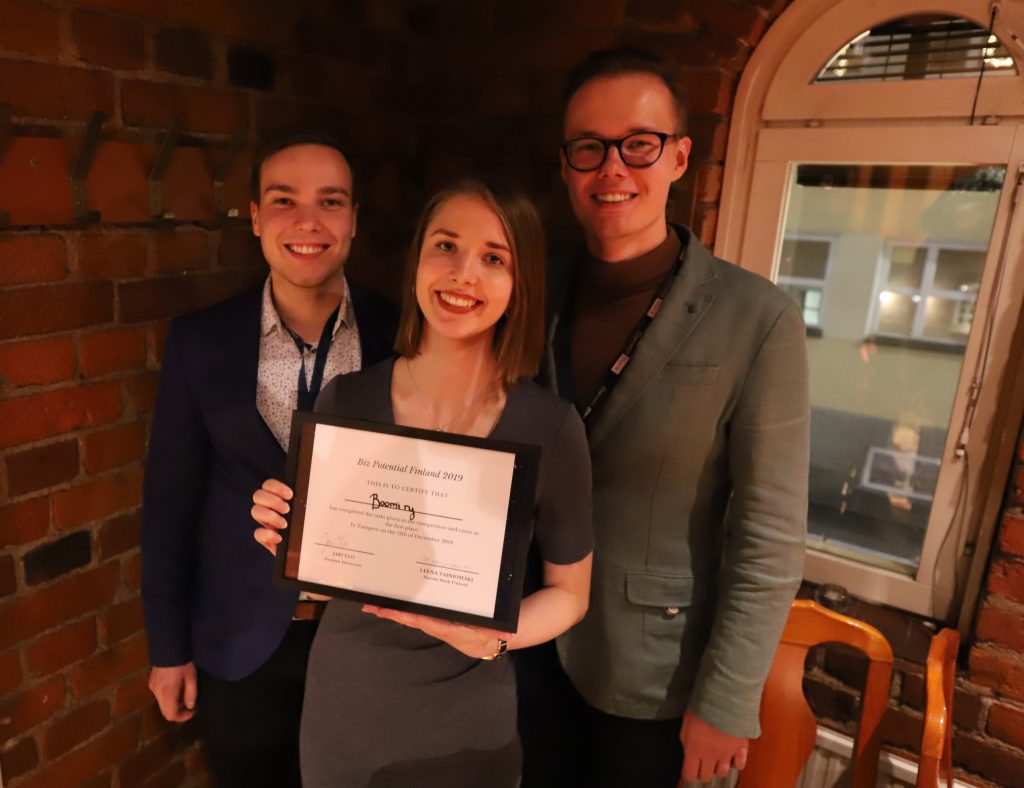 Biz Potential Finland 2019 was the first business case competition aimed at business school students, organized by The Finnish Business School Graduates and Danske Bank. The competition tested the business & economics knowledge of the students, both in terms of academic theory and practical business case skills.
The winning team was rewarded by Danske Bank prizes. The top three teams will also participate in the Nordic Championships in Business and Economics, a competition organized for Nordic business school students in Denmark in autumn 2020. In addition to team Boomi, the other two top teams are Optimi and Enklaavi.
Biz Potential Finland 2019 competition was open to all student members of The Finnish Business School Graduates. Nine teams of three students each participated in the final organized at Tampere University.
The finalists represented business student associations from different Finnish universities: business students of Aalto University from Helsinki, Boomi from Tampere, Enklaavi from Lappeenranta, Finanssi from Oulu, Hanken from Helsinki, Hanken from Vaasa, Optimi from Joensuu, Pörssi from Jyväskylä and Warrantti from Vaasa.
From now on, Biz Potential Finland competition will function as the annual pre-selection for the Nordic Championships in Business and Economics.
More information:
Assisting Expert Veera Hellman
The Finnish Business School Graduates
veera.hellman@ekonomit.fi
+358 50 385 8229
The captain of the winning team Sebastian Yli-Suomu
+358 50 4961645