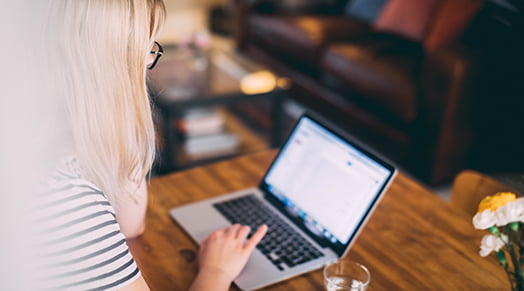 The Finnish Business School Graduates services
Business School students get our membership for free. Our services for student members include: Career services: how to do CV, career coaching (for Kylteri plus members, 25 eur/year), IAET-fund student memberships, Legal consulting: ask about your work contracts, anything happening at the work, questions about your employer. You can also send your work contract for a check. In addition, as our member you get discounts from insurances, magazines and usefull salary data. We research and gather information by surveys and do calculations for the average salaries for spesific jobs and positions. You can use the data to benchmark your salary and we also help you to negotiate your salary. All these services are also available for enterpreneurs.

What can you do to find a Hidden Job?
Our career coaches have recommendations and suggestions for job search. Most effective way to get a job is to utilise your own networks. So do the employers!

Linkedin
1. Make yourself findable. Share extensively your past experiences and compose future ideas. Tell more about what you would like to do in the future, what are you interested in. Not only your past and what you have done! Emphasize your future goals also in your CV, especially if you would like to make a career move and not do same things anymore.  Your Linkedin profile should reflect where you want to go- your future!
2. Make an introduction video of yourself.
3. Follow people and companies, like, share and comment others´ publications
4. Publish your own articles
Networks
5 . Make a list of people who could help you. Who know companies or business fields that you are intrerested in. Write down 20 names and contact them as soon as possible (fellow students, co-workers and also ex co-workers). And most importantly, include in your list also people you don´t know yet, but would like to know! People who have done bold career moves, someone you think has an interesting career, is doing something you appreciate and would like to see yourself doing too. And then just contact them and ask for help or meeting.
6. Task for today: contact three of those people in your list and arrange a meeting
7. Make your TOP 20 company list. Those you would like to work for. Determine well your own selection criteria beforehand:
a) Interests and motivation: What do you like? Fields of industry, products, services, numbers, customers…
b) Competences and strengths: Are you able to use yours in this company?;
c) Personal working style: How do you want to work? What kind of style suits you?
d) Values: What do you believe in? What is important to you?
8. Get to know employers at the recruitment events. There is always tens of organizations presenting job opportunities.
9. Follow career sites:
+ 10 And remember as an international job seeker…that:
What is your personal unique/supreme competence mix? (International experience, rare language skills, cultural knowledge, different angle to see/solve problems…)
Which are the companies having connections/export to/import from your home country?
Which companies have already hired professionals with foreign background? (Start-up scene, large companies…)

More information, please contact:
Nina Juhava
Career Coach
nina.juhava@ekonomit.fi
+358 50 588 0146