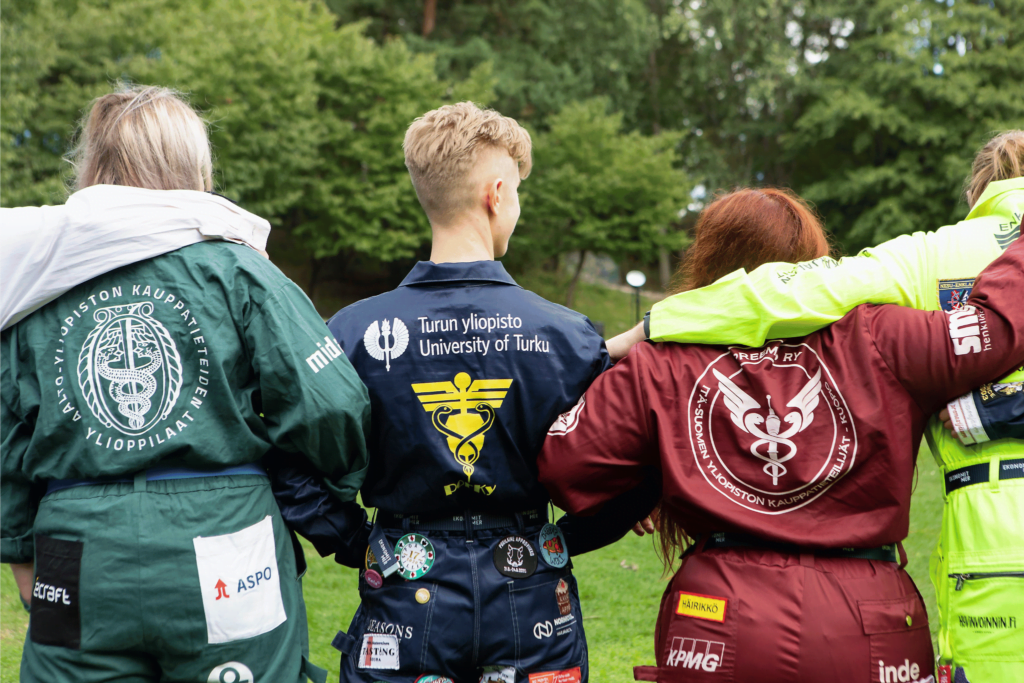 Student
If you are a member of your local syudent association you are also automatically a member of Suomen Ekonomit
You get to be part of almost 60,000 business students and graduates in Finland
Student membership of Suomen Ekonomit does not cost you anything. You only need to pay the membership fee for your local student association.
---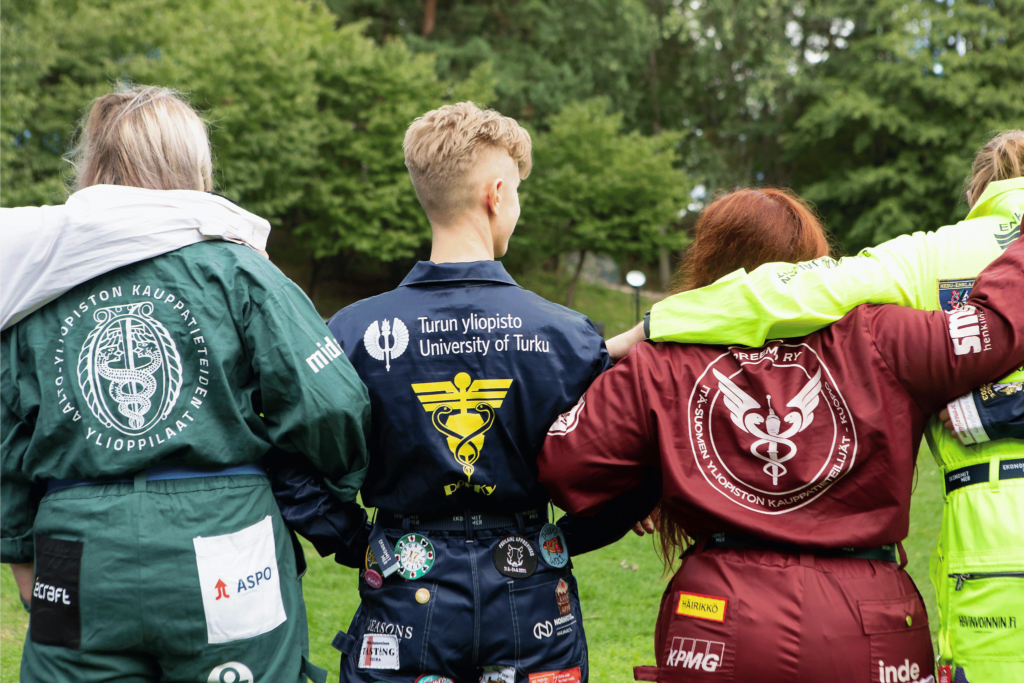 Member benefits and services
Have you considered any of these questions:
How do I secure a good job in my filed in Finland ?
How much pay I can ask for?
How do I build a professional network in Finland and internationally?
How do I start an international career?
How do I ensure that I stay healthy and motivated during my studies and work?
We have the solutions. As a student member, you will gain access to services that will help you make a smooth transition from studies to work that you enjoy.
What's best about being a Kylteri:
What does student membership entail?
Lobbying
---
Towards a more competitive society and better working life
The more of us there are, the more impact we can have: as a member, you will contribute to the voice of international business experts being heard in society
We study and promote the quality and appreciation of business education
We influence work practices that are important to international students
We influence legislation and strive to eliminate work practices that hinder the success of our members, such as unnecessary non-competition agreements and excessive workloads
We promote equality, non-discrimination and diversity in working life
Career
---
Springboard for your career
Online job search coaching for students
Legal advice for making an employment contract, for example
Networking opportunities in Finland and abroad
Services for current and aspiring entrepreneurs
Opportunity to join the KOKO unemployment fund during your studies
Job listings in our LinkedIn group
Wage
---
1,000 € membership benefits
---
Member discounts, events and training
Kauppalehti digi free of charge
Benefits on banking services (e.g. housing loan) and insurances
Plenty of other discounts related to travel, leisure and wellness, for example
The legendary Kylteripäivät (KYPÄ) student event
Local events organised by your local student contact person ('kylli')
An extensive webinar archive (mostly in Finnish)
KylteriPlus – a springboard for your early career
Student
If you are a member of your local student association, you are also automatically a member of Suomen Ekonomit.
---
KylteriPlus
A package of additional services and a springboard for your early student and working career.
---
4+1 good reasons to purchase KylteriPlus
1. Find your way to working life with success
Are you concerned about finding work in your own field? With KylteriPlus, you have access to sparring for your CV and cover letter. The career coach can help you identify your areas of expertise and polish your CV and job application.
Educate yourself and follow quality media in Finnish
With KylteriPlus, you will receive a package which includes Kauppalehti for one year starting from the date of purchase as well as the magazines Optio and Fakta which both have 10 issues per year. Alternatively, you may choose Talouselämä.
3. Cover your back with legal aid
If you work alongside your studies, you can cover your back in working life with our legal aid and liability insurance. With KylteriPlus, you have the right to use the legal aid provided by Suomen Ekonomit.
4. Learn new things and gain experiences
KylteriPlus provides wide-ranging access to events and training courses.
5. You only pay €25 a year
Gain more than a €1,000 worth of services and benefits.
| Benefit | Membership benefits | KylteriPlus |
| --- | --- | --- |
| Active lobbying in training and working life matters | | |
| Legal guidance in, for example, making an employment contract | | |
| Accumulation of legal aid membership condition | | |
| Receiving legal aid in a possible litigation situation | | |
| Onlinen coaching for job and summer job seeking | | |
| Personal salary counselling | | |
| Personal sparring for job seeking | | |
| Event organized by your local kylli and NEUK | | |
| Admission to all our events | | |
| Kauppalehti digi OR Talouselämä digi | | |
| Kauppalehti Digi, Optio and Fakta OR Talouselämä digi ja print | | |
Accumulation of legal aid membership condition