Up to 80% discount on magazine subscriptions
Do you browse through the financial news as soon as you wake up? Are you interested in articles on leadership or investing? Do pieces on information technology or IT-related phenomena fascinate you? Would you like to be up to date and follow a balanced selection of quality media?
As a member, you get to choose a professional media subscription at 57–86% off market price, whether you choose digital or print media.
You can choose several subscriptions, or all of them if you have a thirst for knowledge.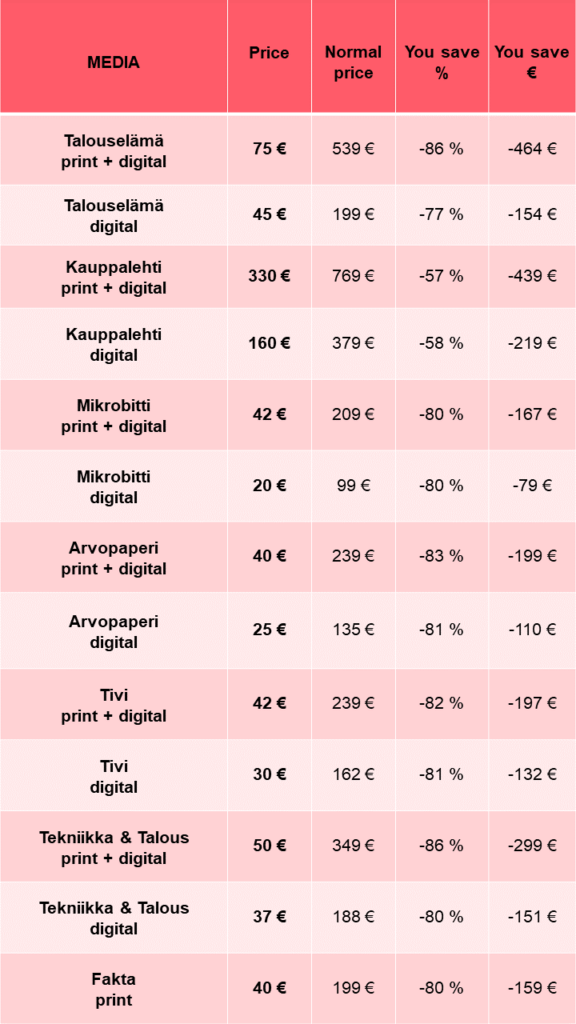 Instructions
The magazine and newspaper options for 2024 are available in the eLounge in December. Log in and select a magazine or magazines.
Make sure to make any changes for 2024 during December!
The magazine is paid for in connection with the membership fee, so it is tax deductible. We handle the administration for you, which means that we annually report all membership fees to the tax authorities.
Please note:
If you are happy with your current magazine subscription, you don't need to do anything.
if you don't have a magazine subscription and do not want one, you don't need to do anything.
Learn more about the membership benefit magazines
Talouselämä – figures of life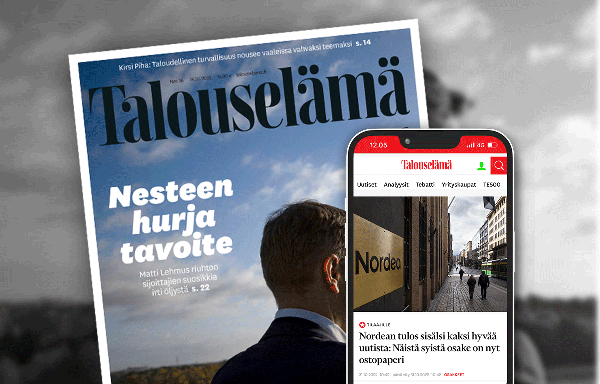 Talouselämä brings economic life to your daily routine and helps make wise economic decisions. The Talouselämä viikko magazine digital issue gives you access to a limited set of stories, the Oma Talouselämä section provides you with the content recommended by us and the latest news and the Talouselämä Nyt section offers you a single view of the most relevant financial news at the moment.
Kauppalehti – the key to success!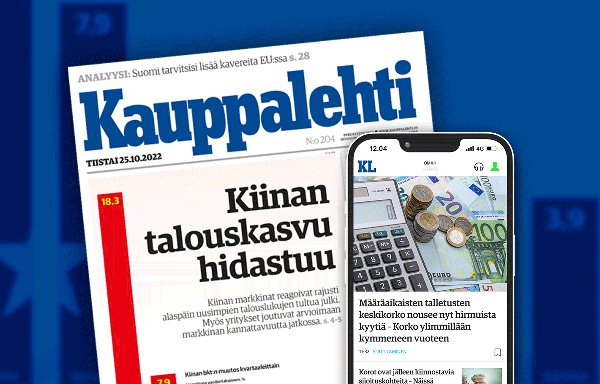 Kauppalehti provides you with all the financial news you need in order to be successful. Kauppalehti values entrepreneurship, work and the reader's efforts in society. Kauppalehti looks at economy from a variety of angles with the largest set of professional financial journalists in Finland. With Kauppalehti, you get investment information, analyses, ideas and relevant information about changes in working life.
MikroBitti – the best computer magazine in the universe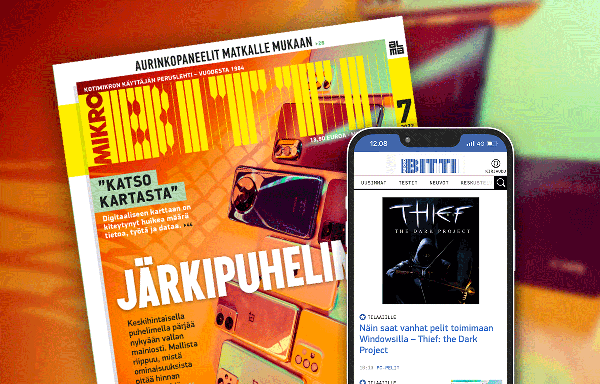 MikroBitti offers technological advances, marvellous innovations and nostalgia. Get access to the latest featured stories, the best tests and guides and the e-paper archives dating back to 1984.
Arvopaperi – welcome to the inner circle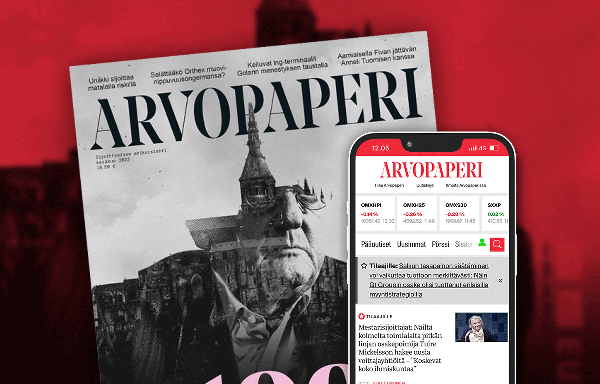 Arvopaperi provides you with both in-depth articles that remain relevant and the latest market news as soon as they are announced. Arvopaperi delves into stock markets around the world, analyses interesting listed companies and interviews the people behind their business.
Tivi – connecting information and technology
Tivi offers comprehensive coverage of relevant IT phenomena and how they can be applied in business. Tivi keeps IT professionals up to date on the latest innovations, important people and rising technology trends. Tivi also explains how to lead in a changing operating environment and how to develop your own expertise.
Tekniikka & Talous – Finland's leading innovation media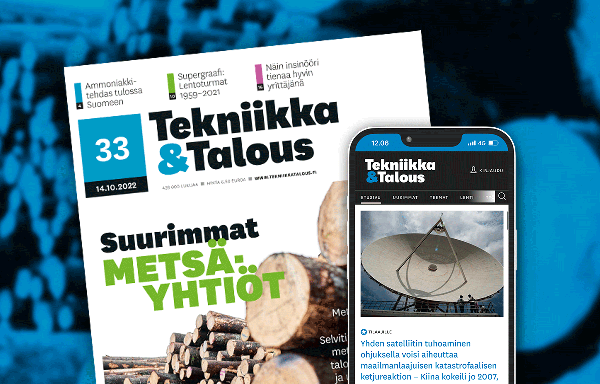 Tekniikka & Talous offers a variety of stories, views and useful information about technology and its impacts on business. The content presents innovations from different industries and their impact on companies and their business activities. Tekniikka & Talous also explores the changes in and the future of the industry's working life.
Kauppalehti Fakta – lead yourself and others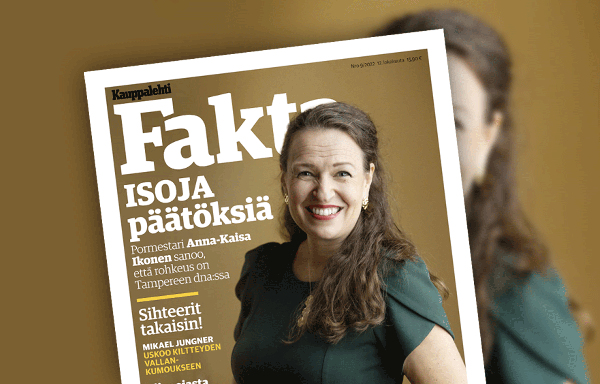 Kauppalehti Fakta (printed) is a magazine specialised in leadership that is designed for everyone in a supervisory position or anyone looking to become a supervisor. Fakta supports managers and directors in their work by sharing and improving information and experiences of working life – 11 issues per year.
Do you want to subscribe a magazine?
You can now decide whether or not you wish your membership to include a magazine subscription as a membership benefit (e.g. Talouselämä). 
If you want to keep the magazine subscription: You do not need to take any action.
If you want to change the magazine subscription: Act before the turn of the year for the change to be considered in your next year's membership fee. Add or remove the magazine subscription in member app. 
Address and Magazine changes (member service)
All address changes related to membership magazine subscriptions (with the exception of Kauppalehti) and magazine changes must be made through our member service.
Digital IDs lost?
If your digital IDs are lost or you have other problems using digital magazines. Take contact:
Alma Talent customer service
open weekdays from 8.30am to 4.30pm
kl.asiakaspalvelu@almamedia.fi
Tel. 010 6658110
Price of a call from Finland 8.35 cents / call + 16.69 cents / min (VAT 24%)