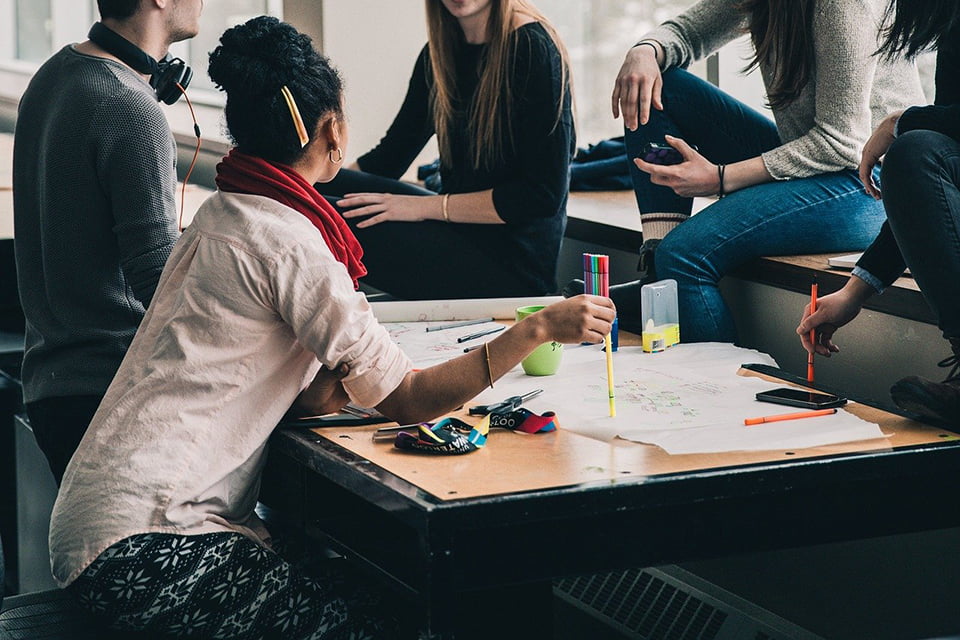 In the 2019 OECD report Finland ranked 4th in attracting university students. We should make good use of this talent availability. The effort should be on how to help open doors for international students from policy-making to quality services and retention of graduates.
Currently around 5 000 international degree students graduate annually in Finnish universities. This amount should rise quickly to at least quadruple. Many major labour market and educational organisations have promoted raising the amount significantly.
Why does this matter?
By increasing the amount of international degree students and better integrating them to the labour market, we enable success. By having a big enough, diverse and skilled talent pool, we can upkeep welfare, increase human capital and promote more jobs and investment in Finland.
"International students will help Finnish organisations compete in the increasingly global war for talent. The winning narrative includes the Finnish DNA of offering everyone an equal chance for common good which in the long run retains Finland its position as a champion of innovation, prosperity and equality", career development and employer relations project manager Kamilla Sultanova states.
Demographic ageing trends in the OECD countries leads to an increased global race of attracting young international talent. In contrast, in 2030 Africa will be the only continent where the amount of young adults will continue to increase.
A more comprehensive approach is needed
"Finland needs ambitious national goals for education- and work-based migration. A shared and deeper commitment enables building up a vigilant will to mobilise stakeholders and to make change happen", special advisor Ted Apteremphasises.
Companies, unions, NGOs, universities and public sector enablers can help to sustainably increase the total amount of international students. The key to drive successful attraction and retention is to secure ethnically diverse professionals in all planning and implementation. With increased resources, a common goal and a diverse team of change-makers, we can deliver on an ambitious national goal and reap benefits for everyone.

Ted Apter
Special Advisor
the Finnish Business School Graduates 
Tel. 0400 602 439, ted.apter@ekonomit.fi
Kamilla Sultanova 
Project Manager, Career development and employer relations
Tel. 040 451 7080, sultanova@gmail.com

Additional information:
The Finnish Business School Graduates – Growth company policies

Kamilla Sultanova,
Employing international students in Finland through university talent management programs
https://www.linkedin.com/pulse/matching-dream-employers-employees-vice-versa-kamilla-sultanova/
International student helping Finnish companies succeed during COVID 

https://www.youtube.com/watch?v=Qx4TzvJLv_o